The most recent events can be found below.  Older events can be found at the Event Archives
Americans seem to be forever undergoing a "crisis" of civility. Year after year,...Read More »
---
Buzzfeed published the unverified dossier on President-Elect Donald Trump, stirring up a larger ethics debate. IJPM Director Bybee discusses the implications for free speech and a free press.
...
Read More »
---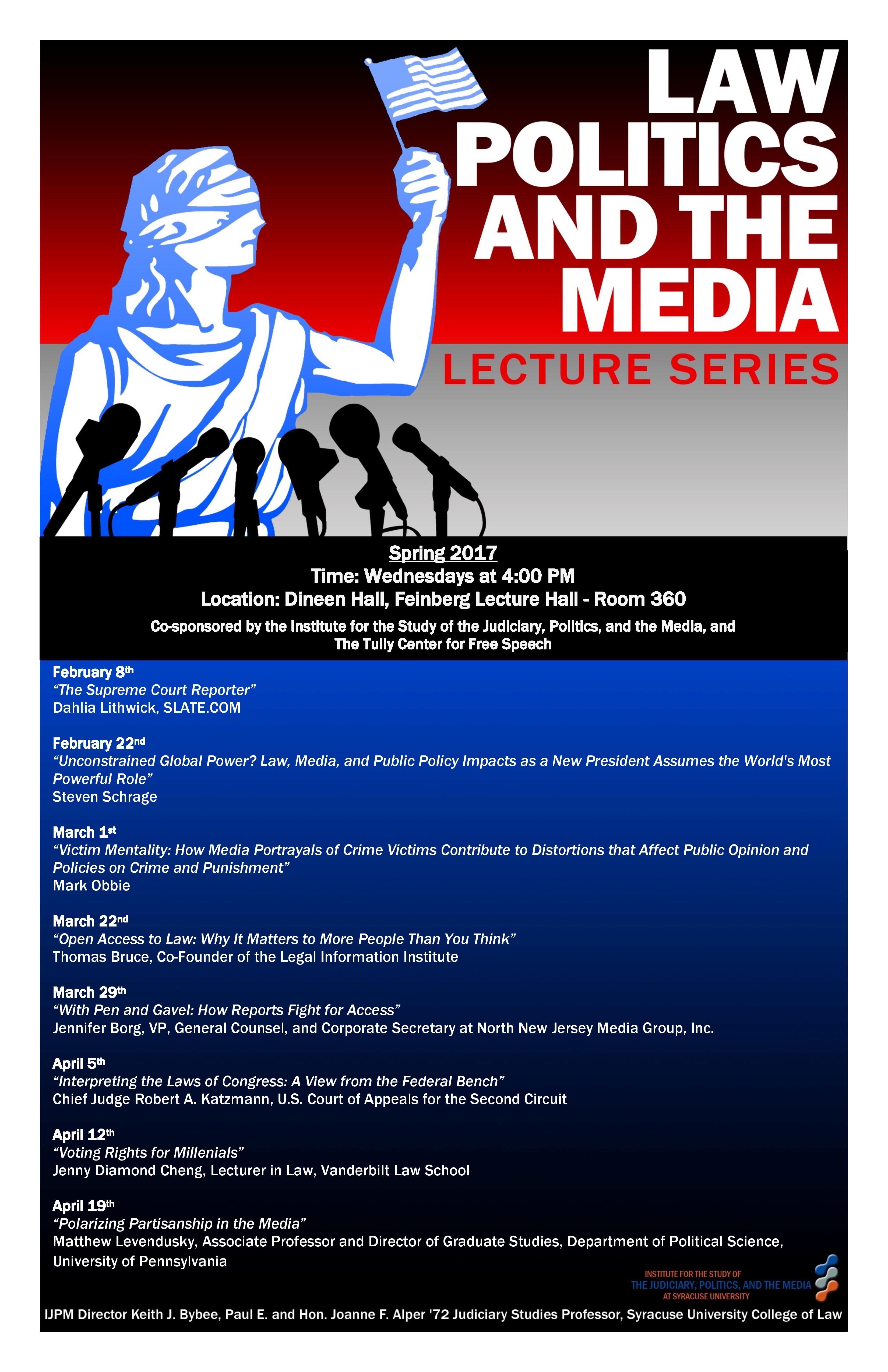 The Spring 2017 Course Syllabus is now available HERE.
...
Read More »
---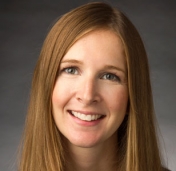 The Institute for the Study of the Judiciary, Politics, and the Media proudly welcomes Professor Nina Iacono Brown as our newest Faculty Fellow.
Nina Brown is an assistant professor at the Newhouse School. Brown teaches courses in communications and media law to Newhouse...Read More »
---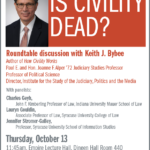 A roundtable discussion of IJPM Director Bybee's new book, How Civility Works.
Read More »
---
« Newer Entries
Older Entries »