Keith Bybee, Director
kjbybee@maxwell.syr.edu, 315-443-9743
Keith J. Bybee is Vice Dean and Paul E. and Hon. Joanne F. Alper '72 Judiciary Studies Professor at the College of Law.  He is also Professor of Political Science at the Maxwell School of Citizenship of Public Affairs and Senior Research Associate at the Campbell Public Affairs Institute.
Professor Bybee's research and teaching interests include law and courts, the politics of race and ethnicity, LGBT rights, American politics, political philosophy, civility, and the media. His articles have appeared in a wide range of academic journals. He is author of the book Mistaken Identity: The Supreme Court and the Politics of Minority Representation (Princeton University Press, 1998; second printing, 2002), an examination of the theories of political identity at stake in the debate over race-conscious redistricting. He is also editor of Bench Press: The Collision of Courts, Politics, and the Media (Stanford University Press, 2007), a collection of essays on judicial independence written by legal scholars, sitting judges, and working journalists. His third book, All Judges Are Political—Except When They Are Not: Acceptable Hypocrisies and the Rule of Law (Stanford University Press, 2010) considers how the judicial process may be shot through with partisanship and nonetheless remain a legitimate part of the legal system. His most recent book is How Civility Works (Stanford University Press, 2016), an explanation of how civility continues to function even as it often appears to be on the point of collapse.
Bybee edits the subject matter journal Law, Politics, and the Media published by SSRN.com and the book series Stanford Studies in Law and Politics published by Stanford University Press. He is also part of the editorial team for the Journal of Law and Courts. He served on the board of Law & Social Inquiry and was past President of the Association for the Study of Law, Culture, and the Humanities. He chaired the American Association of Law Schools Section on Mass Communication Law as well as the Section on Law and Interpretation. For the 2016-18 academic years, Bybee has been named Syracuse University's ACC Distinguished Lecturer.
Bybee received his A.B. in Politics from Princeton University and his Ph.D. in Political Science from the University of California, San Diego. Before he began teaching at Syracuse University in 2002, he was a faculty member in the Government Department at Harvard University. From 2002 to 2008, Bybee held the Michael O. Sawyer Chair of Constitutional Law and Politics in the Maxwell School. Bybee's CV may be downloaded here.
Lisa Dolak, Associate Director
ladolak@law.syr.edu, 315-443-9581
Lisa A. Dolak is the Angela S. Cooney Professor of Law and the Associate Director of the Center on Property, Citizenship, and Social Entrepreneurism at Syracuse University College of Law.  Professor Dolak teaches courses on patent law, the federal courts, and law, politics and the media.
Professor Dolak's research interests include issues at the intersections of patent law and judicial procedure, patent law and the media, and patent law and legal ethics.  In her current research projects, she examines the patent law doctrine of inequitable conduct frm a comparative perspective, considers the federal courts' response to litigant misconduct, and explores the specialized conflicts issues increasingly encountered in intellectual property practice. Examples of recent works relating to the courts and law and the media, respectively, are "One Patent, Two Paths:  Federal Circuit Review of Divergent USPTO and District Court Decisions," published in a 2011 issue of the ABA's Landslide magazine, and "The United States Patent System in the Media Mirror," which was selected for publication in the 2009 edition of Patent Law Review from Thomson Reuters.
During a sabbatical leave from Syracuse University, she served as a law clerk to the Hon. Paul F. Michel, Judge (Ret.), United States Court of Appeals for the Federal Circuit.  She has served since January 2005 as a member of the Federal Circuit's Advisory Council.  She chaired the SU Law faculty reading groups convened at the request of the American Bar Association Standing Committee on the Federal Judiciary to review the writings of then-Supreme Court nominees Samuel Alito and Sonia Sotomayor.  Professor Dolak is also a regular panelist on "The Ivory Tower Half Hour," a local public affairs discussion program airing weekly on WCNY-TV.
Professor Dolak received her Bachelor of Science in chemistry from Duquesne University and her Juris Doctor, summa cum laude, from Syracuse University College of Law.  She is admitted to practice in New York and before the U.S. Patent and Trademark Office.
Roy Gutterman, Associate Director
rsgutter@syr.edu, 315-443-3523
Roy S. Gutterman is an associate professor and director of the Tully Center for Free Speech at the Newhouse School.  Before returning to Syracuse University to teach, Gutterman  worked as a newspaper reporter and a lawyer. Now, he teaches a variety of First Amendment, media and communications law classes at the Newhouse School.  After graduating from Newhouse, Gutterman worked as a newspaper reporter for the Cleveland Plain Dealer, covering local and state government, crime, legal issues and general news.  Gutterman also graduated from Syracuse University College of Law where he served as editor in chief of the Syracuse Law Review.  After law school, he clerked for a New Jersey Superior Court Judge and practiced business and general litigation.  Gutterman writes and speaks on a variety of First Amendment topics, media law, legal education and writing issues.  His book, L Rev: the Law Review Experience in American Legal Education (Academica Press 2002) is in law school libraries around the world.
Chris Ramsdell, Administrative Assistant
ceramsde@law.syr.edu, 315-443-9542
Shannon Crane, Graduate Assistant
smcrane@syr.edu
---
Faculty and Research Fellows, College of Law
Rakesh Anand, Faculty Fellow
rkanand@law.syr.edu, 315-443-2323
Rakesh Anand graduated from Stanford University with a Bachelor's Degree in Political Science (with honors and distinction) and from Yale Law School with a Juris Doctor. After graduating from law school, he clerked for Justice Aharon Barak of the Supreme Court of Israel and subsequently spent several years as a civil litigator with Heller Ehrman White & McAuliffe in San Francisco. Before coming to Syracuse University, Professor Anand was a Visiting Associate Professor of Law at Chicago-Kent College of Law, during which time he taught classes in legal ethics and criminal law, and received the 2004 Faculty Member of the Year award.
Professor Anand's scholarly interests lie at the intersection of legal theory and legal ethics.  More specifically, Professor Anand is writing a series of papers on the "cultural study of the lawyer" (cultural study understood as a form of philosophical-anthropology).  The organizing principle of this project is that law in America is a cultural practice and the national commitment thereto — to living as a community under the rule of law — gives rise to a variety of professional obligations for a lawyer, first and foremost of which is that he or she must serve We the People.  This argument directly challenges conventional wisdom, which looks not to the American dedication to self-government, but to moral conscience, the adversarial processs, or economic self-interest, among other things, when taking up questions of a lawyer's ethics.  A complete list of Professor Anand's published writing can be found on his bio page at the Syracuse University College of Law site under publications. These publications can be downloaded from his SSRN author page. Those interested in a detailed introduction to the cultural study of the lawyer should read Legal Ethics, Jurisprudence, and the Cultural Study of the Lawyer, 81 Temp. L. Rev. 737 (2008).
Amy Bach, Research Fellow
bach@measuresforjustice.org
Amy Bach founded a non-profit Measures for Justice in April 2011 to address problems she researched for her book, Ordinary Injustice: How America Holds Court, which won the 2010 Robert F. Kennedy Book Award and other acclaim. A graduate of Stanford Law School and member of the New York Bar, Bach began to research the book in 2001 and was quickly struck by widespread patterns of errors, invisible to the very people who work with these problems every day. She realized that victims, defendants and their families had no way to prove they'd been treated unfairly. Their only recourse to justice seemed to be via a larger measuring apparatus that could expose the treatment they and millions like them were suffering in the courts. Bach decided she had to do more than just write about the myriad injustices she witnessed, and launched Measures for Justice. Echoing Green, a premier seed investor for social entrepreneurs, selected her as a 2011 Fellow out of 3,000 candidates worldwide.
Bach was previously a Knight Foundation Journalism Fellow at Yale Law School, a Soros Justice Fellow, and a fellow at the Radcliffe Institute for Advanced Study at Harvard University. This year she received Gideon Award from Florida's Palm Beach County Public Defender office, which recognizes exemplary work supporting equal justice for indigent communities.
Jeremy Blumenthal, Faculty Fellow
Professor Blumenthal passed away on December 18, 2014. We join the College of Law and the university in mourning this great loss to our community.
Jeremy Blumenthal earned his A.B., A.M., and Ph. D. in Social Psychology from Harvard University. He earned his Juris Doctor and graduated cum laude from the University of Pennsylvania Law School, where he was Editor-in-Chief of the University of Pennsylvania Journal of Constitutional Law and received several writing prizes. Most recently, he was a Faculty Fellow at Seton Hall Law School, teaching 1L Property and Law and the Social Sciences. Previously, he clerked for the Honorable Maryanne Trump Barry of the U.S. Court of Appeals for the Third Circuit, and was an Associate for Latham & Watkins, LLP, in the Newark, NJ office. Professor Blumenthal has published widely on topics in law and psychology, including demeanor evidence, the reasonable woman standard, victim impact statements, and more generally on the role of social science in assisting the legal system.  His article, "Who Decides? Privileging Public Sentiment about Justice and the Substantive Law"discusses how lawmakers can best achieve a fair society in which individuals respect and comply with the rule of law and how they can ensure that the framework of law that they develop is just. He has also published in the areas of evidence and comparative law. His most recent publications focus on the role of emotions in the legal system; current research projects address topics in capital punishment, empirical work in law and psychology, and topics in property theory.
Ian Gallacher, Faculty Fellow
igallach@law.syr.edu, 315-442-4105
Ian Gallacher received a bachelor's degree in music, with honors, from the University of Leeds, a Master of Fine Arts degree in orchestral conducting from Carnegie-Mellon University, and a J.D., magna cum laude, from the Washington College of Law.  After a two year clerkship with United States District Judge Frederic N. Smalkin, Professor Gallacher practiced complex civil litigation in Baltimore as an associate and later as a partner at Goodell, DeVries, Leech, and Dann, LLP.  In 2002, he returned to the Washington College of Law, first as an instructor and then as Associate Director of Legal Rhetoric.  He came to Syracuse in 2004 as the director of the Legal Communication and Research program.
Professor Gallacher has written on issues relating to open access to the law, legal citation, legal research and rhetoric, and complex litigation.
David Cay Johnston, Faculty Fellow
dcjohn01@law.syr.edu, 315-443-2533
David Cay Johnston is a member of the faculty of Syracuse University College of Law and Martin J. Whitman School of Management as a distinguished visiting lecturer.  A Pulitzer Prize-winning reporter, Johnston recently retired from The New York Times, and is now a columnist for Tax Notes, a weekly magazine from Tax Analysts, the world's leading nonprofit publisher of in-depth tax news and commentary.  Best known for his coverage of how the tax system actually works, for which he won a Pulitzer Prize in 2001, Johnston also wrote groundbreaking news stories that revealed Enron did not pay taxes, that some companies use a Bermuda mail box to escape American taxes, and exposed political spying and brutality by the Los Angeles Police Department.
Johnston's latest investigative book, Free Lunch: How the Wealthiest Americans Enrich Themselves at Government Expense (and Stick You with the Bill) was an instant New York Times and Wall Street Journal bestseller.  He is the author of Perfectly Legal, a national best seller on the U.S. tax system that won the 2004 Investigative Book of the Year award.  His first book was Temples of Chance an expose of the casino industry.  During his long and distinguished career as a reporter, he also worked for the San Jose Mercury, the Detroit Free Press,The Los Angeles Times, and the Philadelphia Inquirer before joining The New York Times in February 1995.
Aliza Milner, Faculty Fellow
amilner@law.syr.edu, 315-443-1861
Before joining Syracuse University College of Law, Aliza Milner clerked for the Honorable Andrew L. Sonner and the Honorable Patrick L. Woodward on the Court of Special Appeals of Maryland.  Previously she clerked for the Honorable Alan M. Wilner on the Court of Appeals of Maryland.  Professor Milner also served as Assistant Legal Counsel to the Governor of Maryland, Parris N. Glendenning.  In law school, she provided legal assistance to individuals seeking protective orders from abusive partners, was a Dean's Fellow in the Legal Research and Writing Program, and served as an Articles Editor for The George Washington University Journal of International Law and Economics.  Her book, Writing for Trial and Appellate Judges will be available in 2011 from Lexis/Nexis.
---
Faculty Fellows, Maxwell School
Andrew Cohen, Faculty Fellow
awcohe01@syr.edu, 315-443-3320
Andrew Wender Cohen is an Otey and Barbara Scruggs Scholar and an associate professor of history.  Teaching in the Maxwell School, his research focuses on crime, law, and society in the United States.  He is currently completing a book entitled Contraband: Smuggling and the Birth of the American Century, forthcoming from W.W. Norton & Co.  In September 2010, his article, "Smuggling, Globalization, and America's Outward State, 1870-1909," appeared in the Journal of American History.
Cohen's first book, The Racketeer's Progress: Chicago and the Struggle for the Modern American Economy, 1900-1940 was published by Cambridge University Press in 2004 (paperback 2010).  In 2005, Syracuse awarded him the Daniel Patrick Moynihan Prize.  He has won fellowships from the American Council of Learned Societies, the Radcliffe Institute for Advanced Study, the National Humanities Center, the National Association of Scholars, the Newberry Library, the University of Wisconsin Law School, the Mellon Foundation, the Harry Frank Guggenheim Foundation, the American Historical Association, and the National Endowment for the Humanities.  He received his Ph.D. with distinction from the University of Chicago in 1999.
Thomas Moylan Keck, Faculty Fellow
tmkeck@maxwell.syr.edu, 315-443-5862
Thomas M. Keck is the Michael O. Sawyer Chair of Constitutional Law and Politics at Syracuse University's Maxwell School of Citizenship and Public Affairs.  He is the author of The Most Activist Supreme Court in History: The Road to Modern Judicial Conservativism (University of Chicago Press, 2004).  His research has also appeared in the Law and Society Review and American Political Science Review, with his 2007 article in the latter journal receiving the Houghton Mifflin Award for the best article on law and courts published by a political scientist that year.  With support from the American Philosophical Society, he is currently writing a book on the courts and the culture wars during the Clinton, Bush, and Obama eras.
Jeffrey D. Gonda, Faculty Fellow

jdgonda@maxwell.syr.edu
Jeffrey D. Gonda is an Assistant Professor of American History in the Maxwell School.  His research focuses on African-American legal, political, and urban history in the 20th Century.  His current project, "Home Front: The Restrictive Covenant Cases and the Making of the Civil Rights Movement" reconceptualizes the development and priorities of black protest in the post-World War II era through the lens of housing access litigation.  He is a past recipient of the American Historical Association's Littleton-Griswold Research Grant in U.S. Legal History and a former Giles. K. Whiting Fellow in the Humanities at Yale University.  He is a cum laude graduate of Princeton University and received his joint-Ph.D. in History and African-American Studies from Yale in 2012.
---
Faculty and Research Fellows, Newhouse School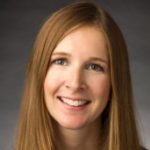 Nina Iacono Brown, Faculty Fellow
nmibrown@syr.edu, 315-443-9330
Nina Brown is an assistant professor at the Newhouse School. Brown teaches courses in communications and media law to Newhouse undergraduate and graduate students, as well as an introductory course about mass media and their functions. Brown's scholarly interests focus on online speech, particularly on free speech concerns in a digital era and publisher immunity under Section 230 of the Communications Decency Act.
Brown began her career as a copywriter at a small advertising agency, and eventually held roles as the director of communications for a start-up technology company and the Associate Vice President of Brand Development at a Fortune 500 company. Brown then attended Cornell Law School. After several years practicing law, Brown joined the Newhouse faculty. She is a graduate of the Newhouse School.
Patricia Longstaff, Faculty Fellow
phlongst@syr.edu, 315-443-3854
Patricia Longstaff has been on the Newhouse faculty since 1995.  She is the David Levidow Professor of Communication Law and Policy and specializes in the business and public policy issues affecting the communications industry in the United States and internationally.  She is also a Research Associate at Harvard University's Center for Information Policy Research and a member of the Board of Directors of the International Telecommunications Society.
In addition to a law degree and a master's degree in mass communication from the University of Iowa, she received a Master of Public Administration degree from Harvard in 1994.  She practiced communication and corporate law for eighteen years, representing newspapers, broadcasters, advertising agencies, and telephone companies.  She is the author of several books on communications management and is a frequent speaker for industry and academic groups.  Her work,"Watching Resilience at the Movies: Managing Communications Firms in the New Unpredictable Environments" was recently published as a book chapter inTelecommunications Markets: Drivers and Impediments.
Professor Longstaff was a visiting professor at Oxford University for the 2010-2011 academic year.
Mark Obbie, Research Fellow
mark@markobbie.com, 585-298-1470
Mark Obbie has been a legal-affairs journalist for more than 30 years. He is a former associate professor of magazine journalism at Syracuse University's S.I. Newhouse School of Public Communications and one of the founding faculty members of IJPM. While with the Newhouse School, he also founded the Carnegie Legal Reporting Program to teach students about legal affairs journalism.
As a working journalist, he now specializes in writing about crime and criminal justice policy, though he also has extensive experience as a reporter and editor covering courts, judicial politics, and business. He has worked in hard news and features; at daily, weekly, monthly, and Web-based publications; as a reporter, writer, editor, and newsroom manager; and in a number of markets, including a small city in Ohio, large cities in Texas (Houston and Dallas), and a national magazine based in Manhattan. Mark spent the majority of his career, before teaching and freelance writing, in senior positions with American Lawyer Media, the largest publisher of legal journalism. He was executive editor of The American Lawyer magazine in New York before returning to his native upstate New York. Mark now blogs about his work and about crime reporting at markobbie.com, where he also shares samples of his recent work.